R.I.C.A.
Inspiring people to take on the biggest challenges in life.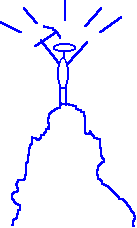 CLIMBING AREAS
Rock climbing lessons are held at the Quarry in Portland, ME and on Whitehorse and Cathedral Ledges in North Conway, New Hampshire. Ice climbing lessons are held in Gray and Grafton Notch ME, and in the Crawford Notch area of New Hampshire.
CLASS SIZES
Typically there are between one and three students per class. The 1/2 day climb and rappel courses can accommodate more students.
DISCOUNTS
Parties of 2-3 will receive a 10% discount. Parties of 4 of more will receive additional discounts.
Glenn Vaillancourt, 59 Pleasant St, Saco, Maine, USA 04072 207-284-6816
(When Calling Please Leave Message)
INSURANCE
Participation in all RICA activities is at your own risk. No insurance is provided to you. All participants will be required to sign a waiver form.
PHOTOS
A guide will take pictures during the day and provide the photographs at no cost. Personal cameras are also welcome.

Info on Instruction Packages